Find out how we're raising mental health awareness in Sri Lanka through the power of volunteering, hour by hour.
At Project Bloom, we value our people, as a volunteer-run organization our core values of kindness and empathy have built a strong foundation of trust and consistency within our organization.
Our Timeline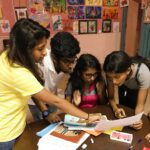 Project Bloom was founded
While we were in the final stages of our ALs, we started volunteering on Sundays at the Adolescent Unit of the National Institute of Mental Health, Sri Lanka.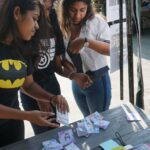 Fundraising Event at the Good Market
In our first year as an organisation, we ran more than 27 sessions of our NIMH opportunity. We also hosted our very first fundraising event at the Good Market to buy the stationery and tools required for our sessions.
Basic Counselling Training Workshops
In our first year as an organisation, we ran more than 27 sessions of our NIMH opportunity. Our volunteers also had the privilege of attending basic communication workshops.
2019

+44 sessions
+58 new volunteers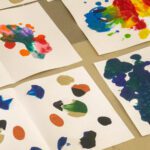 Art for the Soul Workshop Series
Conducted by art psychotherapist Elinor Assoulin, this 10 day long intensive workshop series equipped the participants with the necessary skills in applying art-as-therapy, to benefit themselves, as well as the adolescents our organisation strives to help.
2020

+12 sessions
+40 new volunteers
The COVID Era
We ran our sessions during the pandemic when it was safe to do so, and we welcomed more than 40 new volunteers.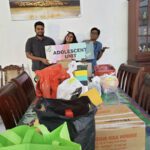 Donations
Our volunteers came together to restock the depleting stationery stock at the adolescent unit of the NIMH.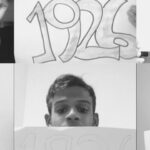 The 1926 Campaign
In another year of COVID lockdowns, we were forced to significantly scale down our sessions at the NIMH. Instead, we focused on our goal of advocacy. This time around, we collaborated to produce a campaign to promote the mental health text line 1926 which is a joint operation between airtel and the NIMH.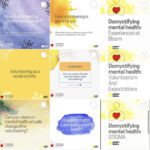 The 'Demystifying Mental Health' Campaign
Continuing our advocacy efforts, our second campaign engaged volunteers in an introspective dialogue, central to the goals of Project Bloom. This campaign was volunteer-led, with posters and videos being produced for social media across themes such as stigma in Sri Lanka and their experiences with volunteering. See our campaign on Instagram.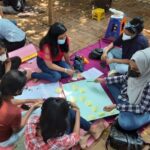 FEBRUARY – Reflecting and Reimagining the Project Bloom Curriculum
Our first brainstorming session involved our volunteers reimagining, mapping out and thinking on how we could expand our work at Project Bloom.
SEPTEMBER – A return to relative stability
We restarted our NIMH Sessions following the political crisis and economic recession in Sri Lanka.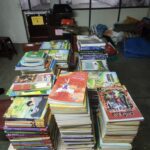 OCTOBER – The Book Drive Project
Improving access to education is important to us – we wanted to do whatever we could to support adolescents, especially those who are receiving treatment at psychiatric facilities. We collected and are in the process of distributing gently used books to libraries in various hospitals.
Perceived Impact
Our volunteers have consistently perceived that their volunteering efforts have made a significant impact to others living with mental health conditions.
94.1%
felt that they had a moderate-to-high impact on the sessions we conducted
98.9%
were likely to recommend volunteering at Project Bloom to others
Based on 184 responses from the period of 2018 to 2020. Full impact statement available here.
Why Our Work Is Important
With an alarming number of cases of child cruelty, sexual harassment, rape, neglect and domestic violence in Sri Lanka, it comes as no surprise that many are emotionally traumatised and more often than not, acts as a precursor to mental health problems in adolescents. Project Bloom works alongside adolescents with mental health problems to assist and ease the path to mental health recovery.
Our Initiatives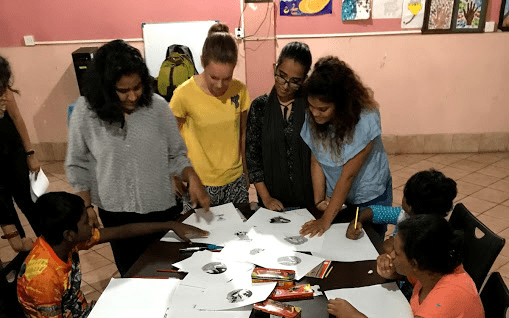 NIMH Sessions
Our main volunteering initiative, based at the National Institute of Mental Health in Mulleriyawa (formerly Angoda) in Sri Lanka. We gather on Sundays to teach and conduct fun activities at the adolescent unit.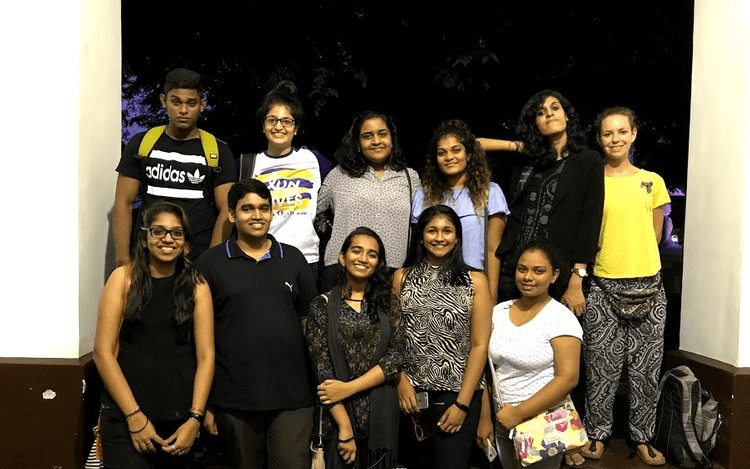 Workshops
Keeping up-to-date with mental health issues, teamwork development, training and more. We have conducted multiple workshops including on the use of art-as-therapy, basic counselling skills and more programs in collaboration with other groups.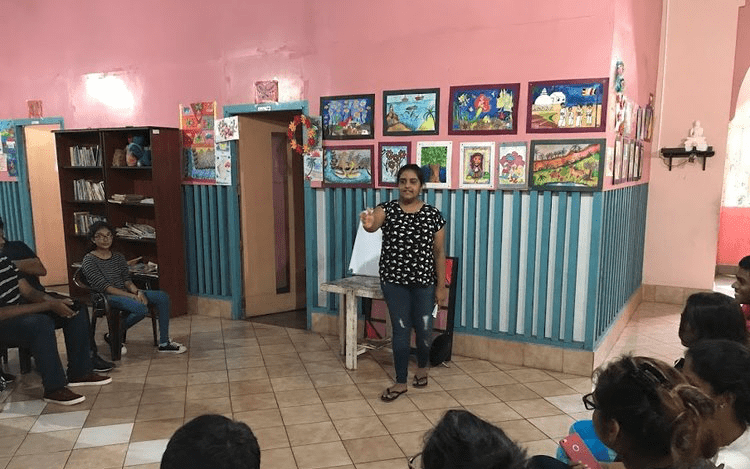 Advocacy
We have successfully conducted multiple advocacy campaigns online to raise awareness of key mental health issues in Sri Lanka as well as collaborative efforts to improve access to mental health services.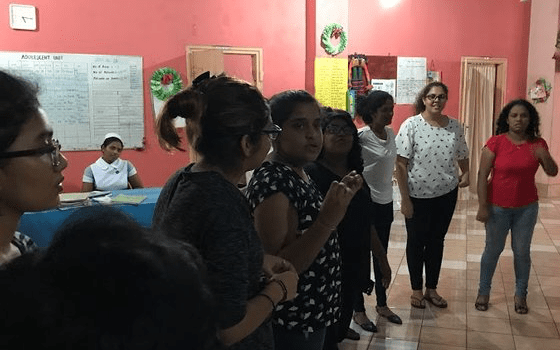 Support Groups
We have plans on running sessions with people sharing common experiences and concerns to provide comfort, advice and encouragement to others with similar and common lived experiences.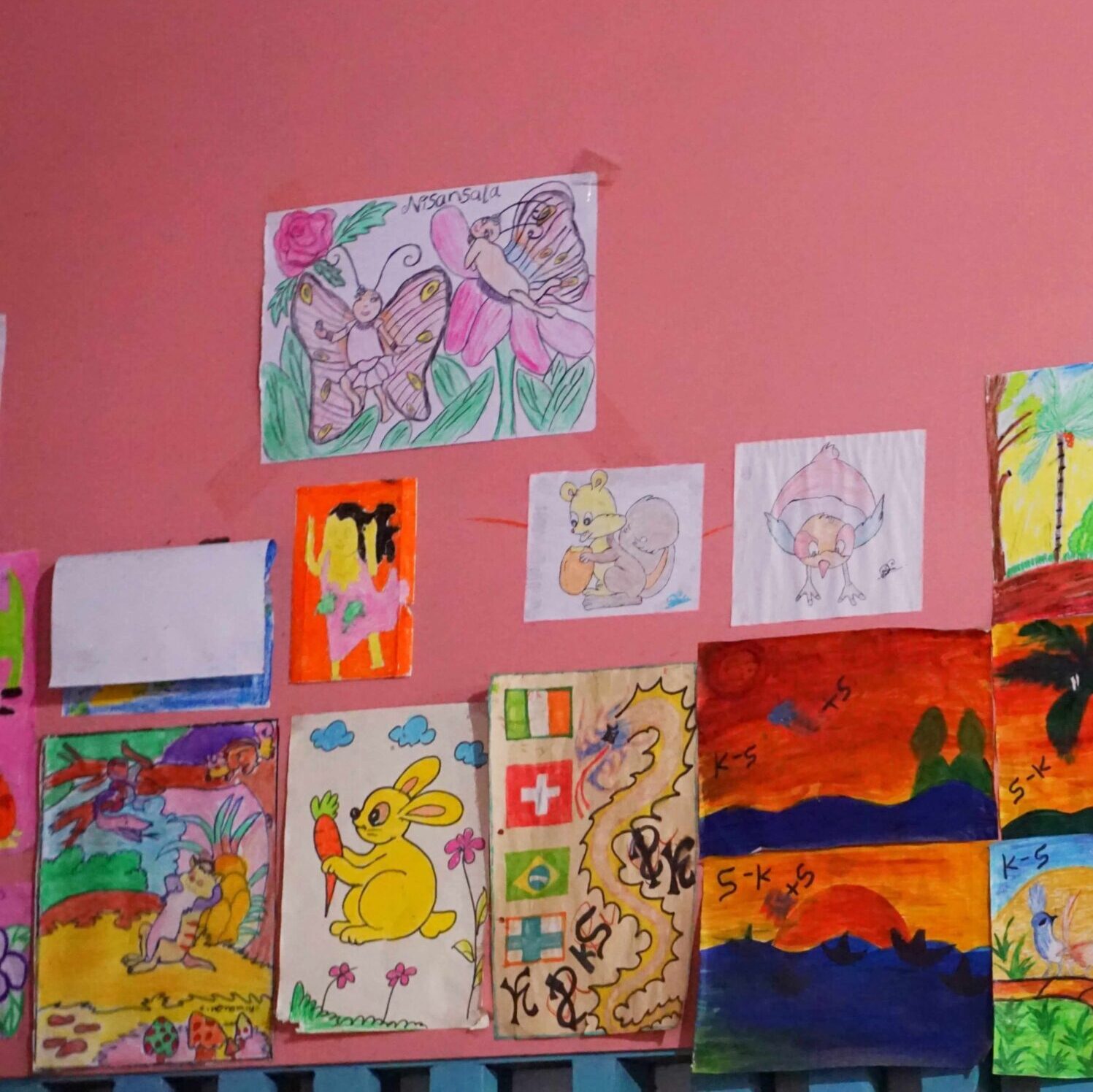 Join Us Now
Find out everything you need to know about volunteering with Project Bloom. Make a direct impact on the state of adolescent mental health care in Sri Lanka.